Announcing the launch of
Island Legacy
BOOK THREE OF FIRST LIGHT
A new generation searches for home.
Young widow Elizabeth Innocenti journeys from her home in Italy with her fourteen-year-old son to seek solace and peace at Innisfree, her grandmother Lydia's cottage on Chappaquiddick Island. Finding her beloved childhood haven abandoned and as needy as she is, she reluctantly sets out to restore it. When she takes shelter during a hurricane with the Monroes, the Wampanoag family who once owned Innisfree, she discovers its fraught history. Elizabeth's passionate search for Innisfree's meaning for each family forces her to confront both her grief and her future; and her challenging relationship with Caleb Monroe, the grandson of Mae and Tobias Monroe, shatters her perception of who she is and what she wants.
Praise from Kirkus Reviews:
"A tender, spirited family tale to complete a warm, earnest series.
. . . As in previous novels, Cardillo's slowly unfolding narrative is steeped in lavish melodrama. A theme of family, for one, enriches the story. . . The author's fervent prose induces striking imagery brimming with emotion, like her description of isolated, battered Innisfree, which Elizabeth discerns is just as "needy" as she is. "
Buy the print edition from Bellastoria Press, Amazon , Barnes and Noble or independent retailers.
Buy the e-book edition from Amazon,  Kobo,  Nook and the Apple  iTunes store.
Read an excerpt from Island Legacy.
FIRST PLACE
IN TWENTIETH-CENTURY FICTION
Goethe Awards for Historical Fiction

Innisfree—the wild and isolated land on Chappaquiddick Island where Josiah Monroe grew up—was the only place where he felt he belonged.
And now it was gone.
When his parents make the painful decision to sell the land—the symbol of his mixed Wampanoag and Irish heritage—Josiah abandons the island in anger. As he makes his way on the uneven road beyond Innisfree, he uncovers family secrets and seeks to redefine himself in a wider, more dangerous world.
Buy now from Bellastoria Press.
Buy the print edition now from Amazon, Barnes and Noble and independent retailers.
Buy the e-book edition now from Amazon, Barnes and Noble and Kobo.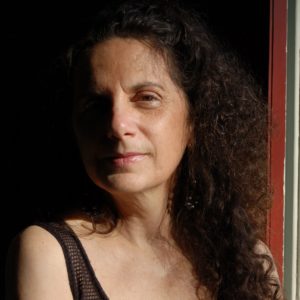 It's an edible book!
Cookie magician and fan Cathy Doner baked this amazing work of art for a recent event.
As a little girl, I sat in my grandmother's kitchen and listened to her chant the spells that cast out the headaches and the heartaches of the women of the neighborhood who sought her help. Years later, I discovered a different kind of my grandmother's magic—a packet of letters written in the same limpid Italian that had mesmerized me in childhood. Those letters became the seeds from which my first novel, Dancing on Sunday Afternoons, emerged, nurtured by forays into the unrelenting sunshine of southern Italy and nourished by my own memories of growing up Italian in America.
Someone once asked me if I had learned the spells from my grandmother. While I didn't become a healer in the sense that she was, I hope that I am casting my own magic with the stories that I tell.
A TASTE OF WHAT YOU'LL FIND HERE
For book clubs or reader groups
Discussion questions and opportunities to have me participate in your group
For writers
Notes and workshops on craft, career and creativity
For cooks, both accomplished and aspiring
From struffoli to pickled eggplant, a tour through the kitchens in my books
For the children and grandchildren of immigrants
Stories of reconnection and memory